Phil is a fucking asshole…  Well, to some of my friends anyway. His "honest" blog yesterday of suffering through crowdfunding fatique riled up a couple of them. Someone posted on Facebook that it was insulting to me and what I am trying to do with my own independent film, SAIGON ELECTRIC (I've been writing up my own Journey blogs about the making of the film over the past couple of weeks). I have 3 days left on my Indiegogo campaign, and yes, I have been ramping up the e-mail blasts, Facebook posts, tweets and retweets, and yes, even personal phone calls. Phil is definitely on my e-mail blasts. It does get irritating, and I totally empathize with him. Every indie filmmaker or producer is doing it nowadays.
Making a film may be cheaper with digital tools, but it is still an expensive endeavor. Social media has transformed our everyday lives, where we are completely bombarded by information. What's great about the YOMYOM Family is that we have artists of all shapes, sizes, income levels et al. Even though Offender Justin's career is stratospheric, many of us still live in the indie world. And that's cool. I think it is truly exciting because it is evolving everyday!
My first foray in film producing has been a trial by fire. Like many filmmakers and producers, I heed lots of advice from people who have lived through it. I read uber-indie producer guru Ted Hope's blog, Truly Free Film, everyday. I read countless "How To" lists like The Top 7 Kickstarter Films & 3 Secrets to Crowdfunding Success or 10 More Tips for Crowdfunding Newbies. I track microbudget projects and how they pulled them off (Even New York's own and super dashing filmmaker Ed Burns is shooting movies for $25,000 and relying solely on the VOD market); I follow the likes of producers Karin Chien, Mynette Louie; I follow the musings of aggregators like Matt Dentler of Cinetic Media, or follow the weekly #filmin140 discussions on Twitter by leading indie producers, aggregators, and VOD companies that openly tweet about indie film distribution topics.
So going back to crowdfunding sites like Kickstarter and Indiegogo: It is the best way to raise money for your indie film, especially from your friends and family. It is easy to use, you don't ask for very much ($1 – 10 contributions surely add up), and uses social media optimally. Yes, you are reaching to your personal networks, but through referrals, you could actually reach likeminded individuals who agree with your messaging. For example, I have very rich friends who actually are on Kickstarter or Indiegogo quite often, funding various film projects, but also plays, trips, cancer funds, web series, community gardens and pretty much any business idea imaginable. It's the ultimate public forum to see if your idea is something that is kind of nifty, not so much, or an actual movement.
I find the whole exercise very fascinating because you think in the Marshall McLuhan way of the "medium is the message." It's really no different than a local politician on the bully pulpit trying to disseminate his ideas, passion and mission to convince the public to vote for him or her. Technology has just made it easier.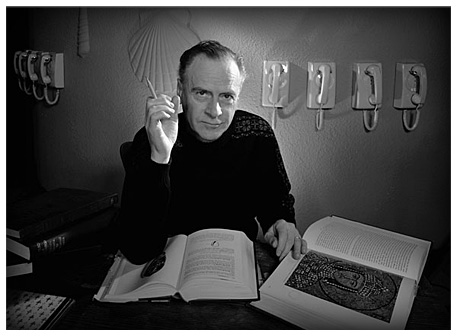 So I think it just boils down to the fact that Phil, who gets bombarded by these crowd funding e-mails and requests is just too old school. As for me, I get them, and get them quite often, but I get bombarded by tons of emails and tweets everyday, that it's just a part of my daily data stream. I love that I can write blogs, or post things on Facebook and get results. This whole DIY thing is kind of neat! And to say that the sky is falling for indie cinema, I call bullshit. This is truly an exciting time to make movies and the rich opportunities are out there — You just have to be informed, have no mercy when it comes to bugging friends and family networks and align yourself with savvy people. Well, that kind of sounds like the old school way, right? More of the same, I guess, but it's more instantaneous.
So what if Phil gets an Indiegogo e-mail once in a while. Just move on and read the next one, dude.  In the end, he relented and contributed. Maybe I broke the guy and he just gave up, or he believes in my project.  Whether he likes it or not, he's a stakeholder my film now.  Thanks, Phil!
Following Rule #1 in the Top Ten Crowd Funding Tips for a Filmmaker, "I'm not afraid to ask." 3 more days for the SAIGON ELECTRIC Indiegogo Campaign, and we've already exceeded our goal, but could use a little more help. We have cool swag for every contribution level, even at the $20 entry level, which gets you a limited edition T-Shirt like this one:
So, if you are interested in SAIGON ELECTRIC, or even contribute, then head over to the Indiegogo site. Thanks!!!